A.J. Park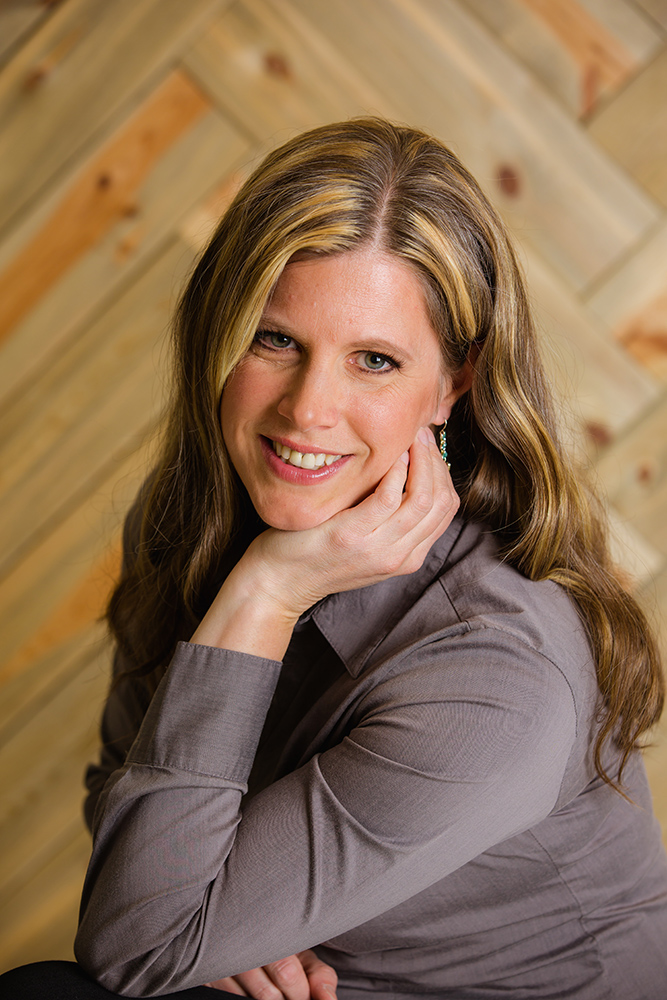 A.J. Park received the Gold Medal in YA Fiction from the FAPA President's Book Awards 2020, and the Bronze Medal in Adult Fiction Fantasy.  She lives next to the Wasatch Mountains in Northern Utah. She is happily married and has three beautiful daughters. Writing has been a lifelong passion, and she plans to keep on doing it. Her life goal is to tell at least a hundred stories, so there is still a lot of work to do.
She loves people and has worked in Customer Service and Sales for several different companies over the years. She enjoys speaking and presenting.
She loves the outdoors, and loves to have adventures climbing mountains, backpacking, snowshoeing, and skiing.
***
Thank you so much for agreeing to this interview! Having read War's Ending (I loved it!), I'm excited to learn more about your writing approach and upcoming books. To kick things off, tell me a little about yourself.
I am from Northern Utah, and I love the outdoors. When I'm not writing, I'm probably out on one of the trails, hiking, running or snowshoeing. I love backpacking and climbing mountains. I also love woodworking, and I've built lots of unique furniture. I work for a local community magazine company.
That's amazing! I love the outdoors as well. And I dearly respect your knack with woodworking. What led you to write books, and fantasy in particular?
I have always loved to write. It's something I've done all my life (as soon as I could write). Fantasy is where my imagination lives. I love the possibilities of other worlds, new races, cultures, and magic.
What types of fantasy do you especially enjoy writing and reading?
I like a nice satisfying stand-alone novel. I may write sequels eventually, but I think it's hard in genre fiction where everything is a series and I have a gift for never finding the books in order. I pick something up only to find it's the 5th book, and I can't read it. Where is the first book? I write YA Fantasy, and I focus more on characters and events than on world building. The magic in my books is usually subtle and earthy.

Do you write with a particular message or worldview in mind?

  I am writing with the firm commitment to keep the content positive and appropriate. I love adventure, excitement, great plots, memorable characters, and unforgettable moments. What I don't love is swearing, graphic sex scenes or disturbing content. I think there are lots of readers out there who prefer to enjoy a great story without those things. I don't want to write anything I wouldn't let my mother or my teenage daughters read. I also want to focus on stories with a positive feel in them. I don't like it when a  book ends leaving me depressed and disappointed. We have enough of that in real life. I believe that happy endings are possible. 
I fully relate to that. Thank you for your firm commitment to clean fiction.
What is your preferred writing style? Does it coincide with your reading preferences?
I usually use past tense, and I like a tight third person view. I usually have a few different characters who tell different parts of the story.
What's your perspective on a hero vs. a protagonist in fiction?
I'm a sucker for a heroic hero or heroine. I like literature that focuses on the best of human behavior rather than the worst. I'd like to believe there is a heroine in all of us!
Do you prefer a sympathetic villain or someone a reader loves to hate? Or is there another kind of villain you prefer to write?
So, far, the villains have usually been someone you love to hate, but I have a new story I'm working on where one character is both the villain and the hero. Really. I'm hoping I can pull it off without having to tragically kill him in the end. It's a work in progress.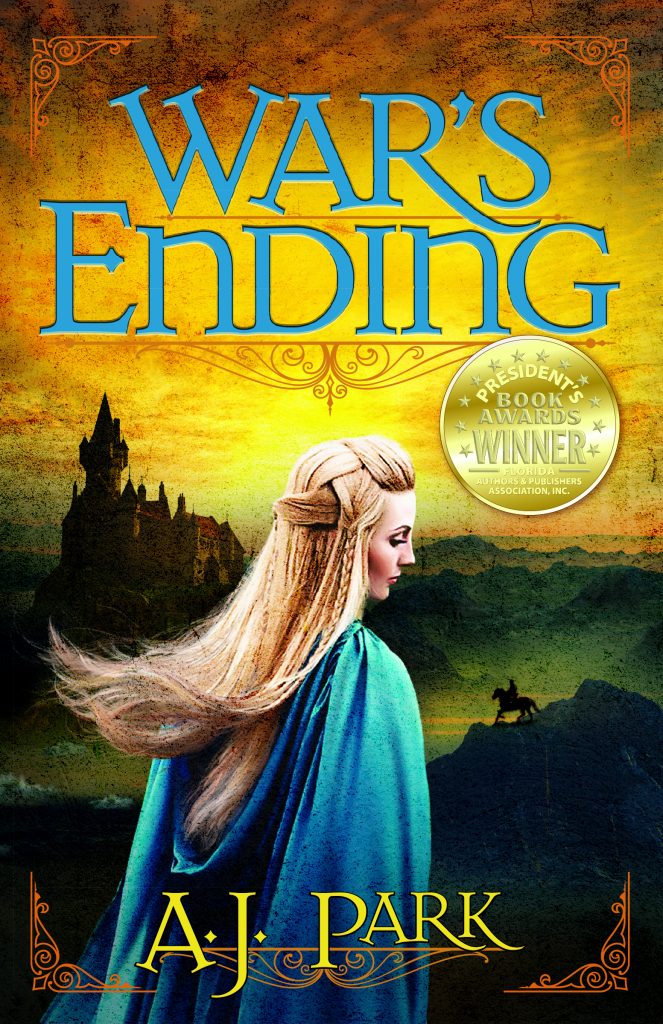 Sounds awesome! I can't wait to read that book!
Tell us more about your published book.
My first book, War's Ending, came out in 2019, and I was very honored that it won two awards in the FAPA President's Book Awards 2020. It's a story about two nations in a conflict and a young woman who finds herself injured and alone with the enemy. She discovers that they aren't the blood-thirsty savages she was led to believe, in fact she sees much to admire in their culture. Despite the fact that she's never seen his face, she feels a growing attraction to their young leader, and risks everything in an attempt to save his people.It's a beautiful book! Tell us a little more about what you're working on now?I am in the final editing stage of a new book. It will be out later this year. I'm really excited to share it, but the title is still a work in progress, so I can't tell you the name yet! But it's great! Magic, adventure, two brothers who are locked in a bitter feud, a little girl with an enchanted ring with the power to save a nation. You'll love it!
It sounds fantastic! I can't wait for your release.
Are you traditionally published or do you publish independently? Why did you choose that path to send your books into the world?
I used a hybrid publisher.  It was wonderful to have help with the set up, the formatting and getting the book available everywhere. 
Who are some of your favorite authors?
This is a little cliche, but I love Tolkien. I love his use of language and his poetry and his world building. I also love the early work of Robin McKinley. I liked her earlier books more than her later works. I also have so many more fantasy favorites!!
Great choices! As you already know, I'm a huge fan of Tolkien as well.
What are your writing habits?
I am at my most creative at 5am. I keep a notebook by my bed, and a tiny LED light, so I don't get up, I just write with my head still on the pillow. It's all about preserving that dreamlike state. But, of course, I can't do a whole book like that. I frequently carry notebooks around with me, but everything eventually makes it to my desk.
That's really smart. I need to put a notebook by my bed to catch those early morning thoughts.
Do you prefer to plot your books out in advance, or do you dive in and see where the story takes you?
I usually plot my books out in advance but I also make many changes along the way. So I just keep writing and see where it leads.
Do you prefer to plot your books out in advance or do you dive in to see where the story takes you?
I tend to bore myself if I try to work it all out in advance. I dive into the part of the story that excited me in the first place, and then work out the details from there. I frequently leave myself a lot of issues by doing this. I think I will try to change to another way.
Do you enjoy writing plot-driven or character-driven stories more?
I am most compelled by characters who undergo major growth and changes. I love to see a character who is beaten down, but grows into the strength and ability to conquer the situation.
Agreed! What type of fantasy mediums do you most enjoy?
Books for sure, but I also LOVE movies. I am a very visual person, and I love movies that are beautiful, and have great characters. I love art and music as well. I don't do video games or role playing games. How do I say it nicely? They annoy me.
Haha. That's very fair.
What destination in the world would you most like to visit?
Nepal. I would love to see Everest. I have a thing for mountains, and it's the biggest one!
Amazing choice!
What is a fun quirk you have?
There are so many to choose from… I've been told I'm a very quirky person! I'm a health nut. I have a strange talent for finding four-leaf clovers. I love my ice axe. I love power tools. Like I said, quirky.
Oh, I definitely need to go with you sometime to find a four-leaf clover. Haha!
In closing, what advice do you have for up-and-coming writers?
It takes a lot of persistence to succeed, so be prepared for the long haul. The marketplace is very crowded. It's really good to do some genre research as you go, so you know how to position your work when it's finished. There are great books that get lost in between genres. Make lots of author friends, and market together! You'll need a lot of great marketing to succeed with any book! But there's always room for more great books.
I love it! Such excellent advice.
Thank you again for taking the time to interview with me, A.J.! I wish you every success with your continued writing endeavors!
To follow A.J. Park's author journey, and grab her award-winning novel, check out the links below!

Author Spotlight #12: A.J. Park