A fugitive storyteller running out of time.
A prince hiding from his mother.
A kingdom on the brink of collapse.
A search for a world of magic.
Convinced his tales are true, storyteller Jinji is determined to find the legendary fae realm of Shinac to save his world from a dread lord trying to cross over—before a fatal illness ends Jinji's life.
Prince Jetekesh is caught between a controlling mother and his affection for his dying father—until he's kidnapped and forced to journey with a delusional storyteller and a motley band of fugitives in search of a myth.
Hunted by the queen, hindered by a malady, and invaded by an enemy empire, Jinji and Jetekesh race across a crumbling kingdom to find the alleged gate between worlds.
But even if Shinac exists, how can a humble storyteller and deposed prince hope to stand against a devastating evil?
MARK OF VaLLIATH 1:
THE SHATTERED ARCH
Marked by Light.
Hunted by Darkness.

One year ago, Prince Jetekesh lost his friend and mentor in a fight against a powerful demon. On the heels of that solemn victory, the once-spoiled prince is determined to prove his mettle and atone for his past mistakes, whatever the cost.

When he learns that the same demon has been unleashed from its watery prison, he must seek out help to prevent large-scale devastation. Unfortunately, the source of that help dwells in the magical realm of Shinac—and the Arch to get there has been destroyed by a second dark threat.

To thwart both dangers, Jetekesh must find a new way into Shinac. With little power of his own, he embarks on a perilous quest with formidable yet mysterious companions toward a jungle country where a new Arch may be hidden. Meanwhile war brews on the horizon, monstrous creatures gather, and Jetekesh has become a beacon for all things magical, good and bad alike.

Prepare yourself for the exciting sequel trilogy to the Amazon #1 New Release YA Epic Fantasy novel Crownless!
Coming May 2023. Preorder Today!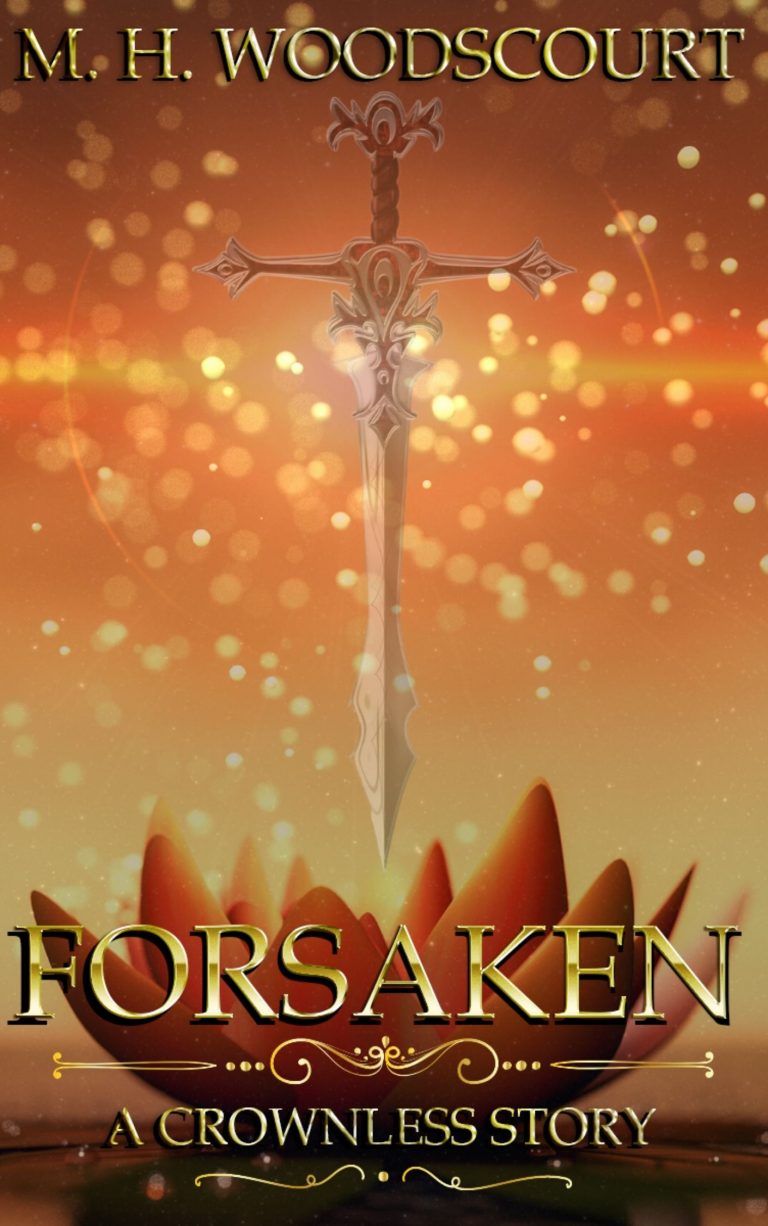 FORSAKEN: A CROWNLESS STORY
You can't hide your secrets from a storyteller true.

When a wandering storyteller stops for a drink of water, the shepherdess Song learns he's on the run from the emperor's knights.
She takes pity on the traveler and offers him food and shelter for the night. But when the knights arrive and make camp on her property, Song must hide her guest at whatever cost—even if it reveals her dark secret.
Yet the storyteller desires peace, and when he shares a story, magic begins to stir…
Sign up for my newsletter to download this FREE prequel short story!
Sign up for my newsletter from updates on my writings, events & more!