Adrita Goswami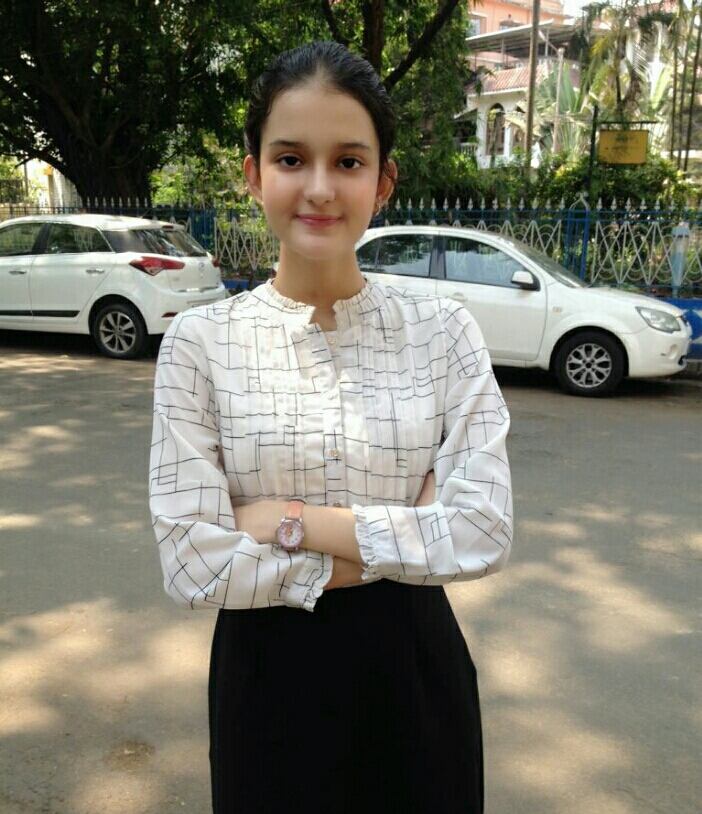 Meet Adrita Goswami, author of beautiful Children's and Middle Grade Fantasy Books!
***
Thank you so much for agreeing to this interview! I'm excited to learn more about your books and your writing approach. To kick things off, tell me a little about yourself.
I'm from India. I grew up in an artistic environment as my father is a writer and actor. My parents have always encouraged me to read. So I started reading books at an early age. I have been writing ever since I learned how to put words together. I started writing simple short stories and poems when I was 6. I also wrote several articles for my school magazines. I have received awards and certificates for painting and writing. In my childhood, I used to keep diaries that I never finished. My diary entries have also inspired my stories. When I'm not writing, I enjoy reading, painting and listening to music.
That's amazing! The arts are really in your blood. What led you to write fantasy?
Fantasy is my favorite genre to read and write. I have always loved reading fantasy books like Alice's Adventure in Wonderland. I like this genre because it broadens my mind and enables me to create amazing worlds and fantastic characters.
Do you write with a particular message or worldview in mind?
I like to write inspiring stories with a positive message but I try to make sure it does not sound preachy. As a writer, my first priority is to satisfy my readers.
In my opinion, that's the best approach. What is your preferred writing style? Does it coincide with your reading preferences?
My writing style depends on the kind of book I'm writing. I prefer to write picture books in present tense and long stories in past tense. I usually write in the third person narrative because it lets me describe the character from an observer's perspective. However, I also enjoy reading books written in first person, as it feels like speaking to a close friend.
Do you prefer a sympathetic villain or someone a reader loves to hate? Or is there another kind of villain you prefer to write?
No one is born evil. So I prefer a credible and sympathetic villain with a tragic backstory, who undergoes a positive transformation.
I love your answer! Tell us more about one of your published works.
I have three children's books available on Amazon respectively titled "A World Beyond The Rainbow," "Little White Angel," and "The Magical Garden." My first book is "A World Beyond The Rainbow" which takes the reader on a journey through Fairyland. It also encourages kindness and open-mindedness.
They all sound so lovely! Tell us a little more about what you're working on now?
I'm currently working on a middle grade fantasy. I have finished writing the first draft and now I am editing it.
That's terrific! I can't wait for your release. Are you traditionally published or do you publish independently? Why did you choose that path to send your books into the world?
I publish independently on Amazon. I chose this path because it gives more creative freedom. I can write better when I don't have deadlines. But I do try to be as productive as I possibly can. Freedom and flexibility are very important to me. Self publishing allows me to create my book covers and illustrate my books. However someday I would love to be a traditionally published author.
Who are some of your favorite authors?
I have so many favorite authors. Some of them are: L.M. Montgomery : I have always been inspired by the characters in her books and I love her beautiful descriptions of nature. My favorites are Anne of Green Gables and Emily of New Moon. Antoine de Saint-Exupéry : His books are written in a unique style which is easy to read yet engaging. I really enjoyed reading The Little Prince. Paul Biegel : As a lover of Fairy tales, I love his writing style. His books are very beautifully written. I especially love The Gardens of Dorr.
Great choices! I'm a huge fan of L.M. Montgomery. What are your writing habits?
I don't get time to write during the day as I am a student. I find it easier to write after sunset. I mostly write in the evening in my home library, while sipping a cup of green tea. It's so refreshing. I really enjoy listening to music but I prefer absolute silence when I'm writing.
Do you prefer to plot your books out in advance, or do you dive in and see where the story takes you?
I usually plot my books out in advance but I also make many changes along the way. So I just keep writing and see where it leads.
Do you enjoy writing plot-driven or character-driven stories more?
I enjoy writing character driven stories more as it gives me the opportunity to develop unique, relatable and memorable characters that readers can remember for a long time.
Agreed! What type of fantasy mediums do you most enjoy?
Books and music are my favourites. I lose track of time while reading or listening to music. I forget all my worries and regain my energy.
What destination in the world would you most like to visit?
I'm so fond of traveling that I can't pick one destination in the world. My all time favorite destinations include the US, France, Switzerland, Scotland, Norway and Japan.
What is a fun quirk you have?
I'm usually very quiet in public. So I'm often perceived as cold and detached but in reality I'm quite the opposite. When I warm up to anyone, I can hold deep conversation with them.
Oh my gosh, that sounds like me! I totally related. In closing, what advice do you have for up-and-coming writers?
When I decided to build a career in writing, I read many articles on how to become a good writer. I came across many rules and advice on writing. But overtime I realized that every writer has their own writing style and the most important thing is to complete the story even if it doesn't seem good at first.
I love it! Thank you again for taking the time to interview with me, Adrita! I wish you every success with your continued writing endeavors!
To follow Adrita's author journey, and find her books, check out the links below!
Author Spotlight #11: Adrita Goswami